Susan Shelley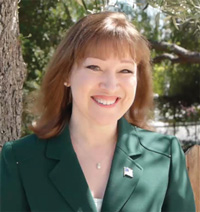 Susan Shelley is a columnist and editorial writer for the Southern California News Group, eleven daily papers including the Orange County Register, the Los Angeles Daily News, the Long Beach Press-Telegram and the Riverside Press-Enterprise. She's also Vice President of Communications for the Howard Jarvis Taxpayers Association, the most influential taxpayer advocacy group in California. Susan's a frequent guest on Southern California radio and TV news and interview shows, and she's the host of the Howard Jarvis Podcast for KABC.
---
Read Susan's essay on "How the First Amendment Came to Protect Topless Dancing:  The true story of the U.S. Supreme Court's quiet takeover of virtually everything."
Includes hundreds of footnotes and a bibliography. Available as a Kindle Book on Amazon.com.