This website is under construction.
The completed site will be up soon.
Thank you for your support of this important grass-roots campaign.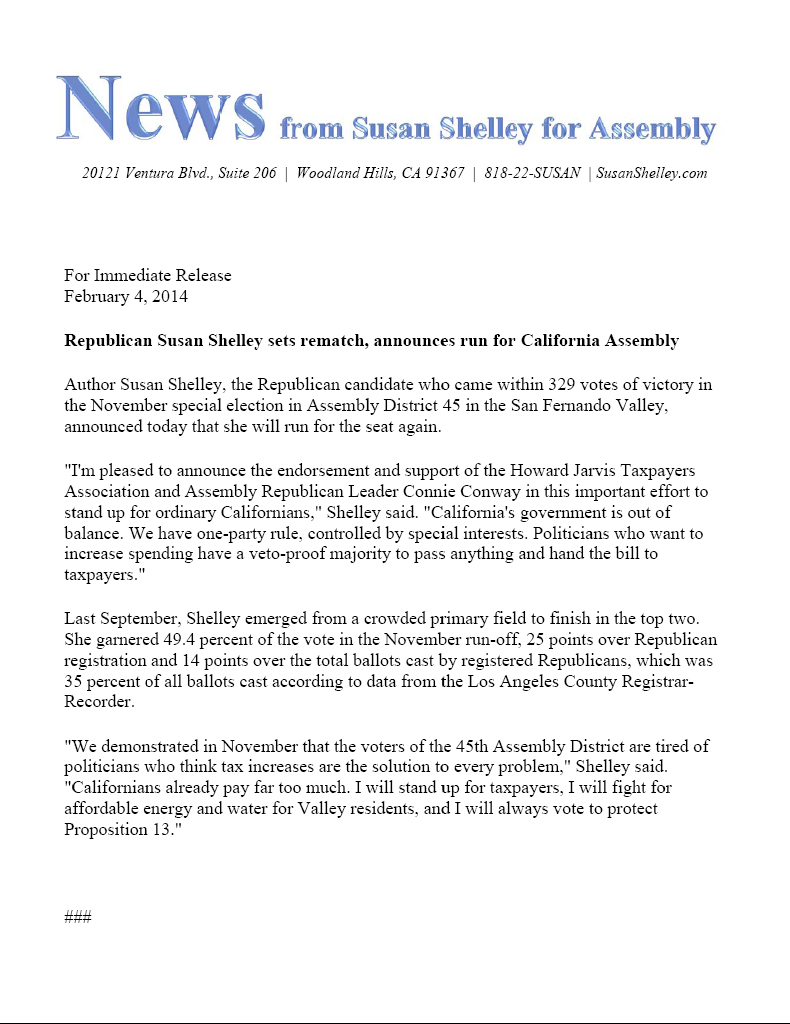 Contact us at 818-22-SUSAN (227-8726)
or e-mail Susan directly at Susan@SusanShelley.com
| | |
| --- | --- |
| | |
| Subscribe to our e-mail list to receive updates and invitations to events. To be added to the mailing list only for news releases, click here. | Sign up to volunteer for the campaign. You can help us address envelopes, contact voters, hand out flyers, and decide what to get on the pizza. |
Paid for by Susan Shelley for Assembly, 2014
FPPC Committee ID 1355796
20121 Ventura Blvd., Suite 206
Woodland Hills, CA 91364
818-22-SUSAN
Contact Susan Shelley directly at Susan@SusanShelley.com
Contributions to Susan Shelley for Assembly are limited to $4,100 per person, per election cycle. Contributions are not tax-deductible. Your support has made this campaign possible. Thank you.